B Basketball Tournament Info

There will be no after school athletics- Thursday, Jan. 13 and Friday Jan 14. All games will be rescheduled for another time. This includes basketball, cheering and chess.

Athletic schedule updates for Monday and Tuesday. There may be more changes throughout the week. We will update you as soon as we know.


Looking for coaches! Caravel Middle School is looking for organized and motivated individuals to work with our athletes during the spring sports season. We are looking for a coaching candidate with an understanding of the sport, an understanding of middle level students, an ability to work positively with athletes and their parents, and the drive to encourage athletes to work toward their full potential while promoting a fun and supportive program. Experience is preferred but not required. CHRC is required. We are hiring for: - Baseball Coach - Softball Coach Application:
https://drive.google.com/file/d/1Abfx999gX-rZX17cChVS094c4SmiF6vS/view?usp=sharing
Please send or email cover letter, application, resume and a copy of your CHRC to: Nicole Middleswart Caravel Middle School 520 Irish Rd, Carmel, ME 04419 207-848-3615
nmiddleswart@rsu87.org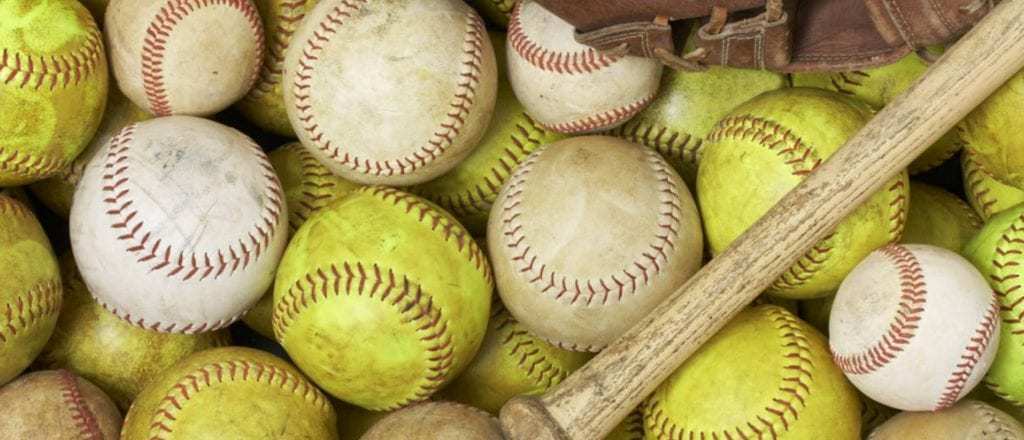 Athletic Update- The Boys Glenburn game scheduled for yesterday will be played at home on Wed., Jan. 19- B plays first at 3:30. Chess will begin at 4:00 B2 Boys have added a game this Wed., Jan. 12 @ Nokomis Middle School- 3:30 For the most updated schedule please see:
https://www.rsu87.org/o/cms/page/athletics



Caravel winter concert information. We are so excited to bring back this event. Wednesday, Dec. 15- reservations required.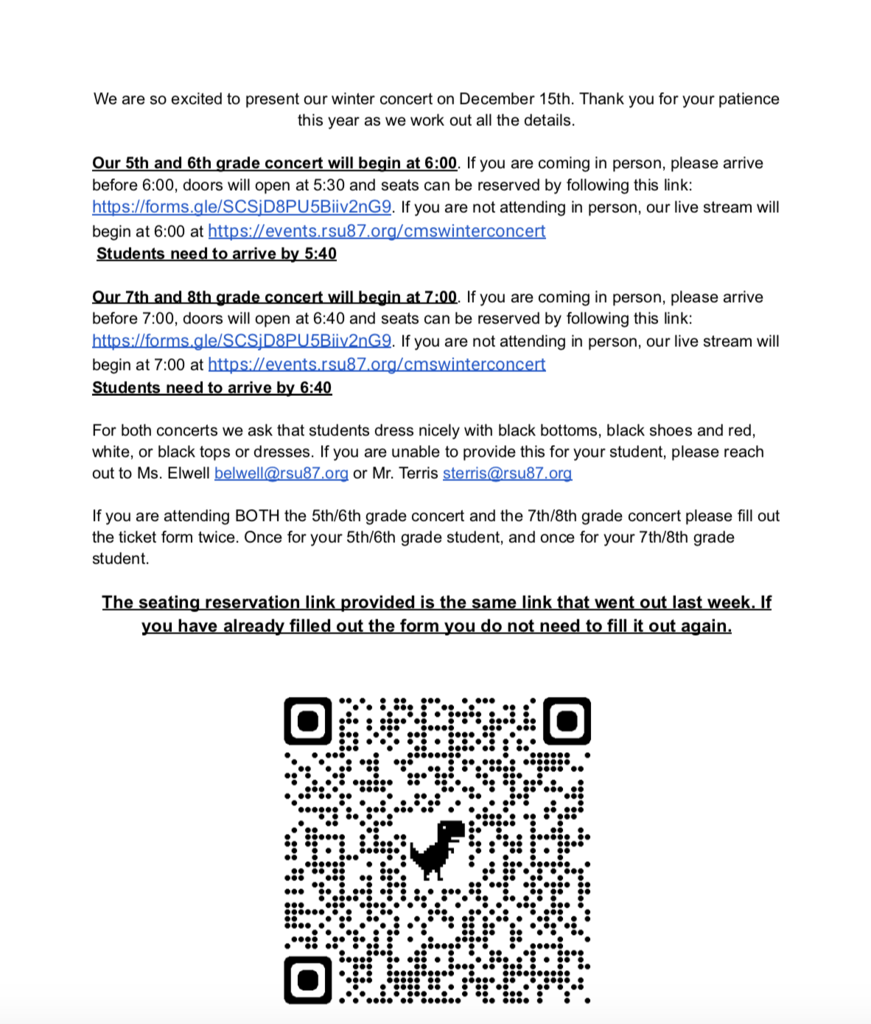 December is community give back month at Caravel. Each homeroom has chosen a project to donate their advisory time. We will be posting these throughout the next week if you have any contributions that you would like to make. Tonight we are featuring Mr. Pierce's 8th grade who will be collecting donations to support Sarah's House and Ms. Robinson's 6th grade who will be collecting donations for 3 Dogs Rescue. If you have anything that you would like to donate, please drop it off here at Caravel.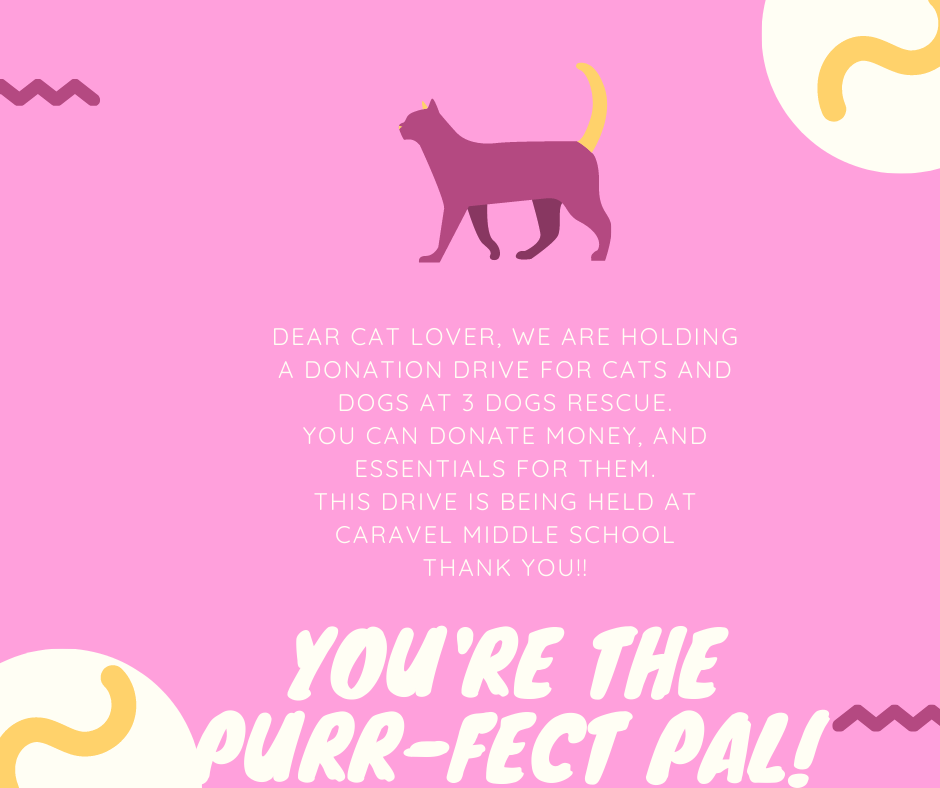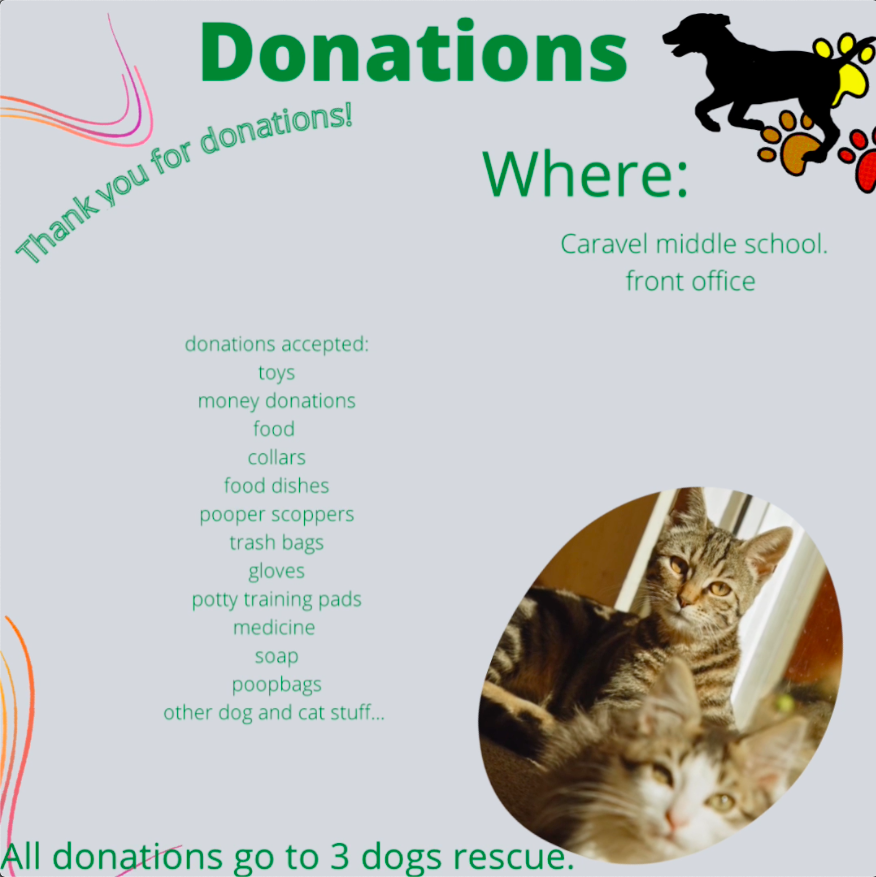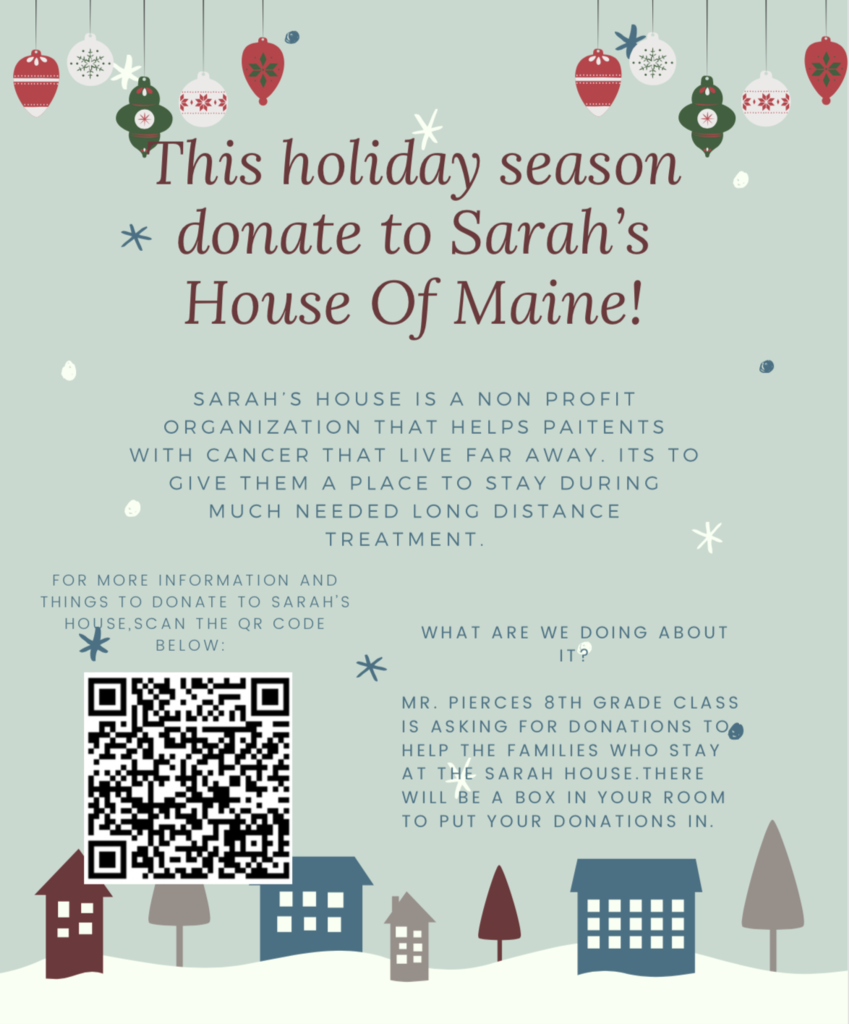 Tuesday starts our 12 Days of Holiday Spirit Dress Up days at Caravel!!!! Make sure to plan your wardrobe accordingly!!! (Sponsored by 8th Grade)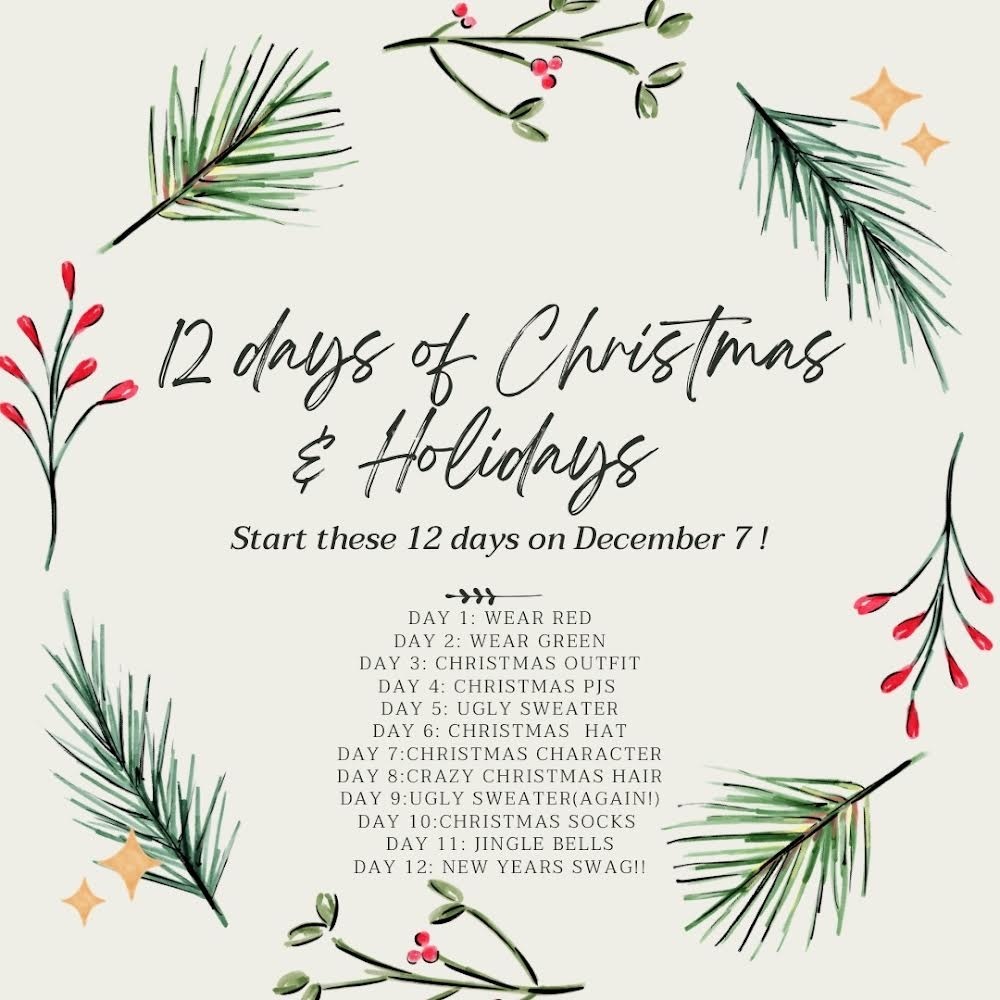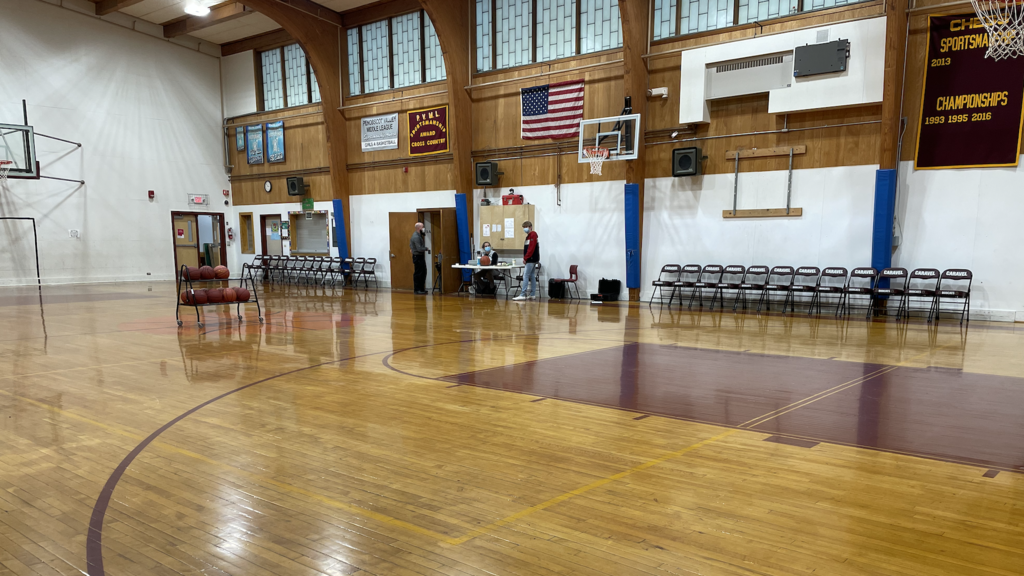 Pediatricians Share: What Parents Need to Know about the COVID-19 Vaccine for Children The CDC has recently recommended 5 to 11 year old children receive the COVID-19 vaccine, offering a way for parents to protect their children and families from COVID-19 infection. Join MECAP for a forum featuring Maine pediatricians as they share information about children and the COVID-19 vaccine and give advice on what to consider when making the decision to vaccinate children against COVID-19. There will be time for questions from the audience. Speakers: Gretchen Pianka, MD, MPH, Pediatrician at Central Maine Pediatrics Jillian Gregory, DO, Pediatric Critical Care Physician at Maine Medical Center Sydney Sewall, MD, MPH, Pediatrician at Maine General Health Michael Ross, MD, Pediatrician at Northern Light Pediatric Primary Care Moderator: Claire Berkowitz, President, Midcoast Maine Community Action WHEN: Tuesday, November 9, 2021 from 6pm--7:15pm EST WHERE: Via Zoom, register at mecap.org/events to receive the webinar login information.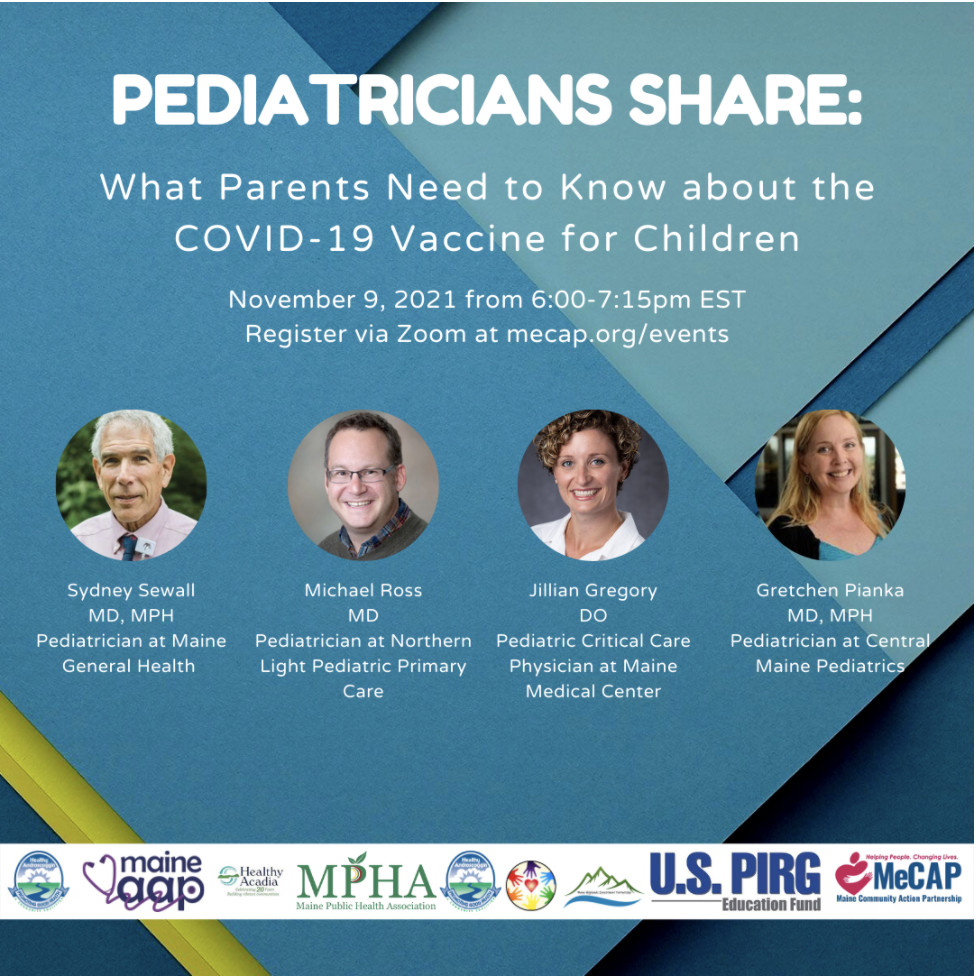 Due to the weather and field conditions, our soccer games will be cancelled tonight as well as cross country, field hockey and boys soccer. Girls soccer will practice inside from 2:30-4:00.




The CMS Club (our parent group) is looking for a new leader and members this year as our others have graduated on. If you are interested please email Nicole Middleswart at
nmiddleswart@rsu87.org
. We have a Snack Shack and everything ready to go for our fall season, just no one to run it!!!

Take a look...