Reminder, We want your input! Please take an opportunity by Friday, January 15, 2021, to open the link below for an important survey from RSU 87.
https://forms.gle/j1vQmfxxqB3Vz4SK9

Quick Reminder: Please email the Main Office at
cesoffice@rsu87.org
or call (207)848-3383 ext 26 and leave a voicemail to let the us know when your child will be absent, tardy or dismissed early! Thank you!

When your child returns home from school today have them check their backpacks for you! They will have The Carmel Chronicles -December's Issue, January's breakfast/lunch menu and Group B will have their report cards! Group A will receive all the same on Monday! We hope everyone has a safe and happy holiday!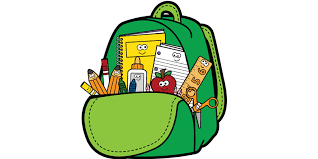 Good Shepherd Food Bank Farmers to Families Food Box Distribution Tuesday, December 22,2020 Project Coordinator Jessica Ouellette, MPH 207-487-3890
jouellette@northernlight.org
Community Health 447 North Main Street Pittsfield, ME 04967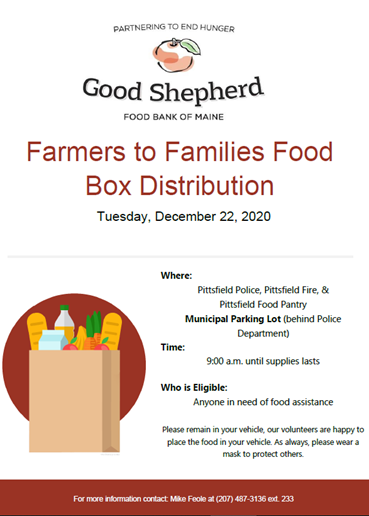 Good morning. Due to inclement weather and loss of power there will be no school in RSU 87 today.

We need to switch the date of the next Carmel Cats Club meeting to December 9th at 6:30. If you who would like to join the virtual meeting please send me your email and we will add you to the group! Email us at
cesoffice@rsu87.org
or call the school 848-3383 ext 26!
We will be having a holiday food drive here at CES from Nov. 30th-December 11. Each grade level will be collecting specific items! Pre-K:​ Store bought packaged snacks (such as fruit snacks, cracks, etc.) Kindergarten:​ Pasta 1st Grade: ​Macaroni & Cheese 2nd Grade:​ Pasta Sauce 3rd Grade:​ Canned Veggies/Fruit 4th Grade:​ Peanut Butter/Jelly To sweeten the deal, we will be celebrating the top donating classroom with an ice cream sandwich party!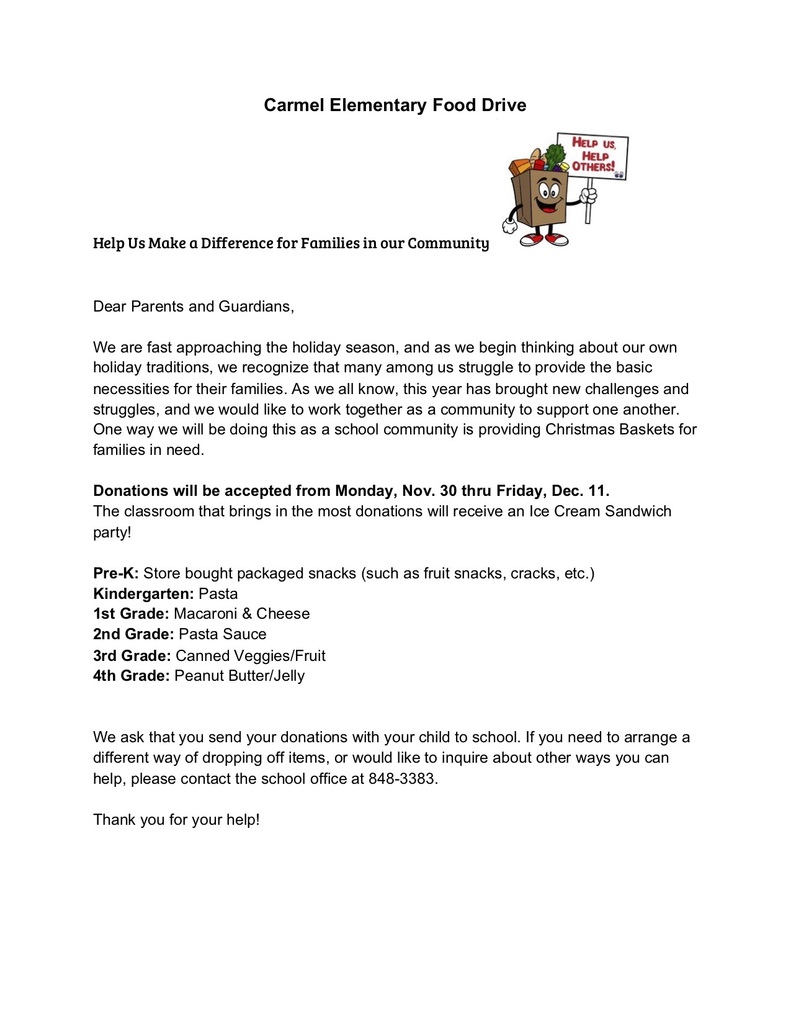 Are you struggling with remote work and would like help in the evenings? If so, please email us at
homeworkhelp@rsu87.org
.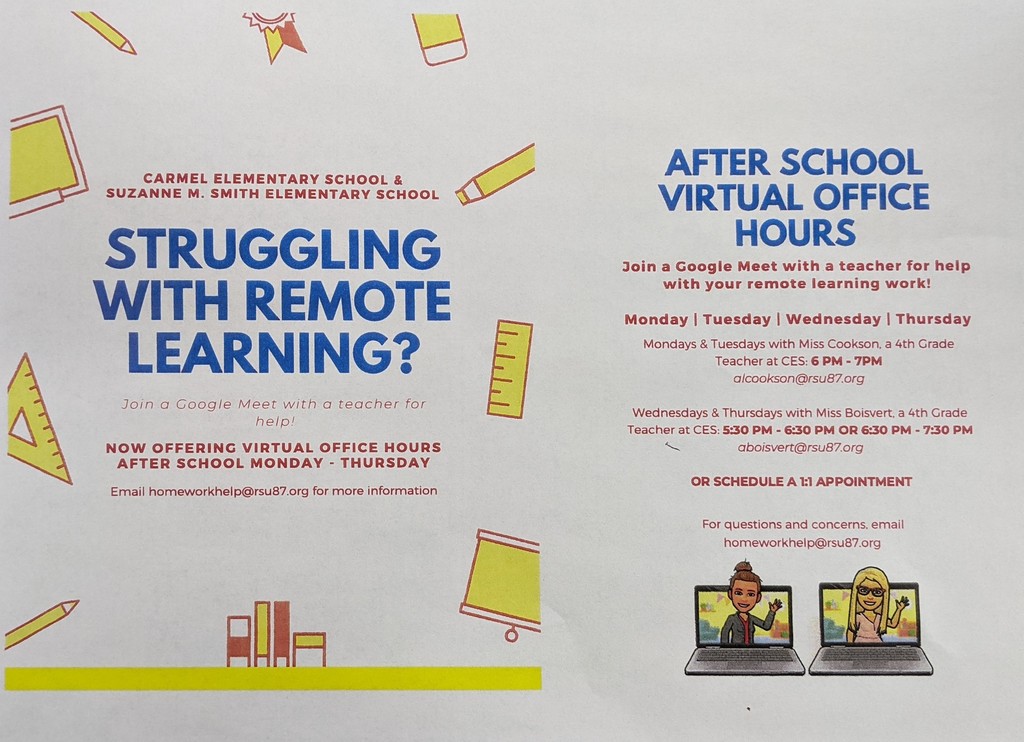 Thanksgiving is a time when many families travel long distances to celebrate together. Travel increases the chance of getting and spreading the virus that causes COVID-19. Staying home is the best way to protect yourself and others. If you must travel, please remember if you travel to a state other than New Hampshire, or Vermont, you must quarantine for 14 days or get tested prior/ or upon return. Please remain quarantined until you receive test results and submit them to your school nurse. Please let us know if you have any questions. We are here to help. Here are some tips to remain healthy during the upcoming holiday season: Wear a mask in public settings, like on public and mass transportation, at events and gatherings, and anywhere you will be around other people. Avoid close contact by staying at least 6 feet apart (about 2 arms' length) from anyone who is not from your household. Wash your hands often with soap and water for at least 20 seconds or use hand sanitizer (with at least 60% alcohol). Avoid contact with anyone who is sick. Avoid touching your eyes, nose, and mouth.


Is your child attending the Y Childcare Program at The Morgan Hill Event Center? Please remember to send in a note to let us know of the change. Students will be riding bus #5. Thank you!

Our RSU 87 School Board has approved a change to the Trimester 1 ending date. On December 11th grades will close. All first trimester work must be completed and turned in by that date. Please reach out to your child's teacher if you need any clarification on assignments. Then on December 18th, Group B will bring home report cards and Group A will take home report cards on December 21st.

The next Carmel Cats Club meeting will be on November 4th at 6:30. This will be a virtual meeting so you can enjoy it from the comfort of your home. Please contact CES or Danielle Bolster to provide your email address and we will send you the link for the virtual meeting. We hope to see you there!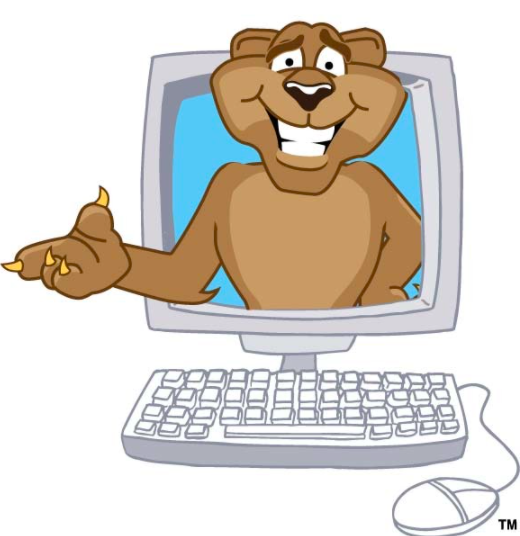 Don't forget to use the Pre-Screening Tool each day before coming to school.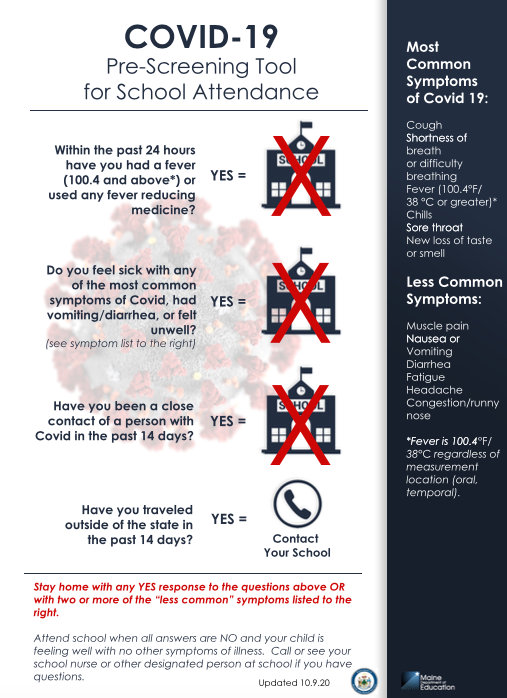 This week is Digital Citizenship Week! This is a time that we recognize the importance of being safe, respectful, and responsible with technology. Take time to talk with your child about appropriate use of technology, and the importance of staying safe online. You can find additional resources HERE