SES SUMMER HOURS Monday - Thursday 7:00-3:00 Regular Hours start August 17 Monday - Friday 7:30-3:30 First day of school is August 31 Please call 207-884-7444 and leave a message if you have any questions. If you need to register your child for the 21-22 school year please leave your name, address, and phone number and I will get back to you as soon as possible. Have a great summer!
Great news today in an announcement from Governor Mills. She is expecting 5 day per week in-person instruction in the fall and plans to lift physical distancing requirements! Please open the link to the MDOE Priority Notice below.
https://mailchi.mp/maine/cu5lemq6y0-1323408?e=161d61ede6
We made it through this crazy year! Thank you for all your support. Today is Early Release starting at 12:20 for pick ups and 12:30 for bus students. Enjoy your summer and be safe. We will see you August 31, 2021!!!!!!
Update: I just received word that last night's possible abduction in Levant has been resolved. The incident poses no threat to the public and there was no criminal conduct involved. Thanks for all of your support and have a fantastic weekend! Superintendent Turner

The last day of school is June 8. It will be an Early Release day. Pick-ups will be released starting at 12:20. Bus students will be released starting at 12:30. Pre-K parents: Please pick your student up in the back of the school like you would drop them off.

Happy Memorial Day No school today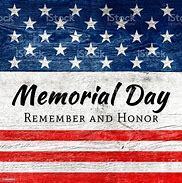 2021-2022 School Calendar

Free Summer Meals for Kids up to 18 years old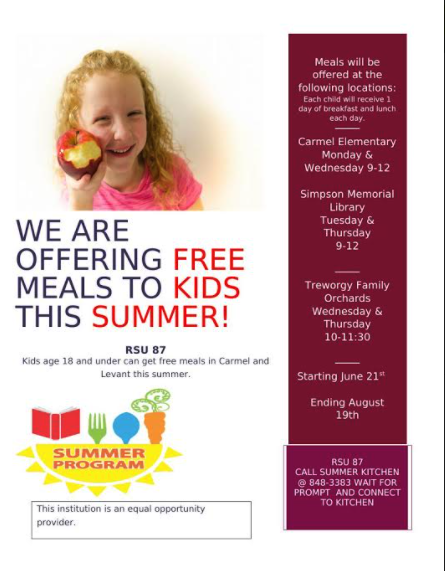 Understanding Tick bites and Lyme Disease Information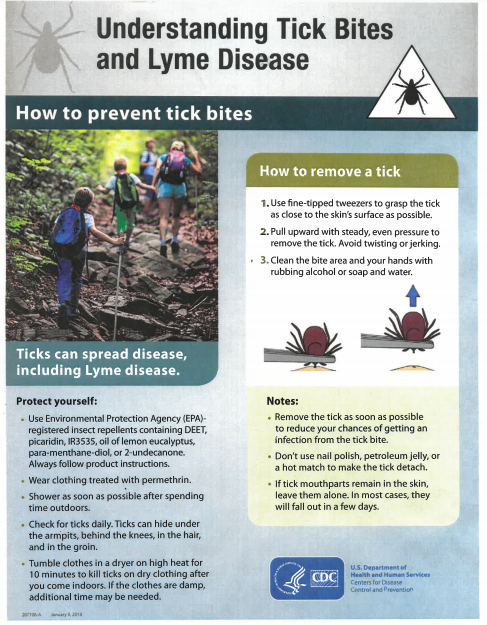 Monday, April 12, 2021 is Pantry Pickup at Hermon High School.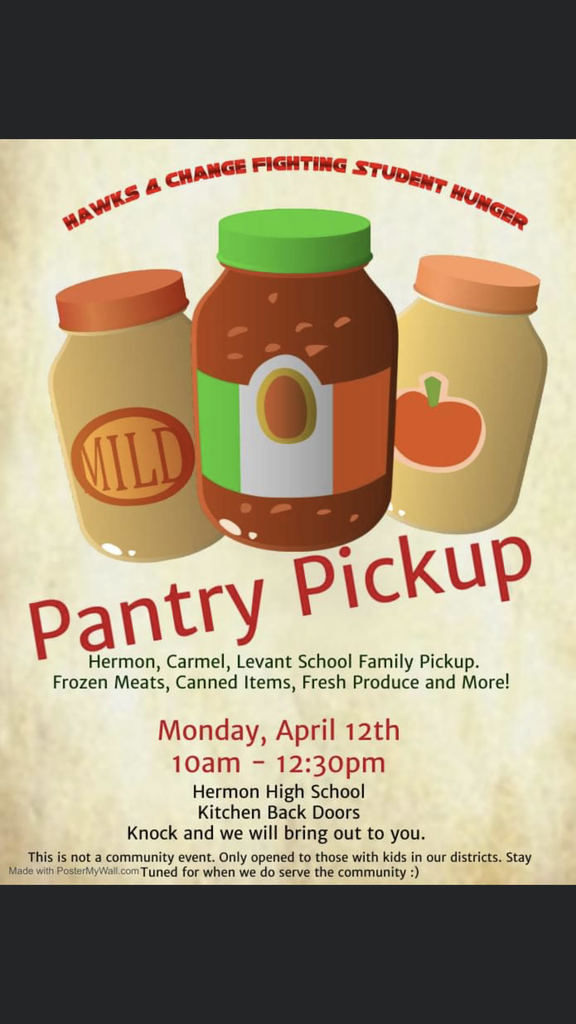 Care Giver Night: Internet Safety

Attached is a letter from Mrs. Day regarding the new schedule starting April 26, 2021.