Reminder: Picture day is tomorrow, Friday, Sept. 10! There will be a retake day in the near future for those who aren't able to get their pictures taken tomorrow. Have a great day!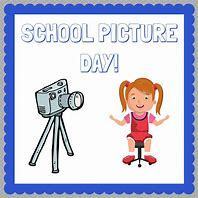 UPDATED September Menu: Some students received the wrong menu. This is the correct menu for the rest of September. Have a fantastic day! Mrs. Lingley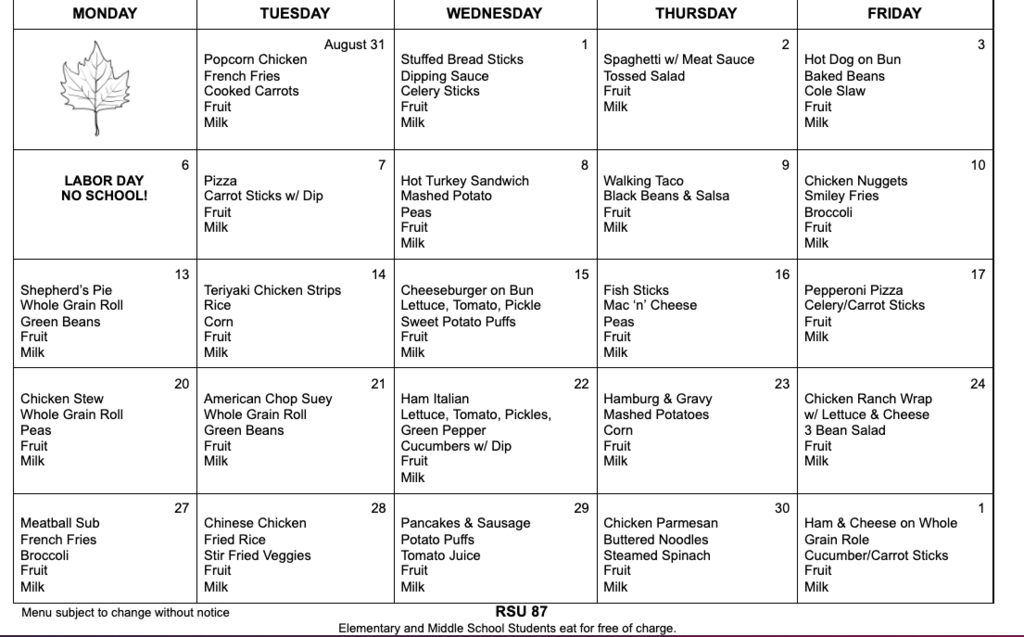 Picture day is Friday, Sept. 10th. Look for your students picture packet to come home today or Friday. Thanks, Mrs. Lingley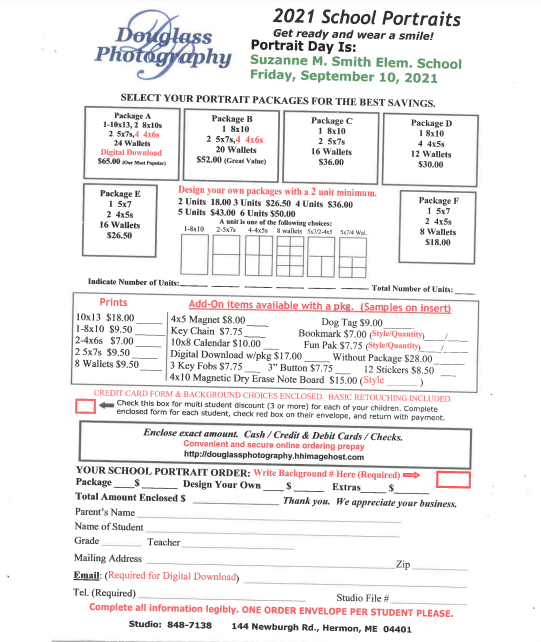 Levant Rec information: Look for this notice coming home from your students. You can sign up through Wednesday, Sept. 8th. NO LATE SIGN-UPS WILL BE ACCEPTED Season starts September 11th!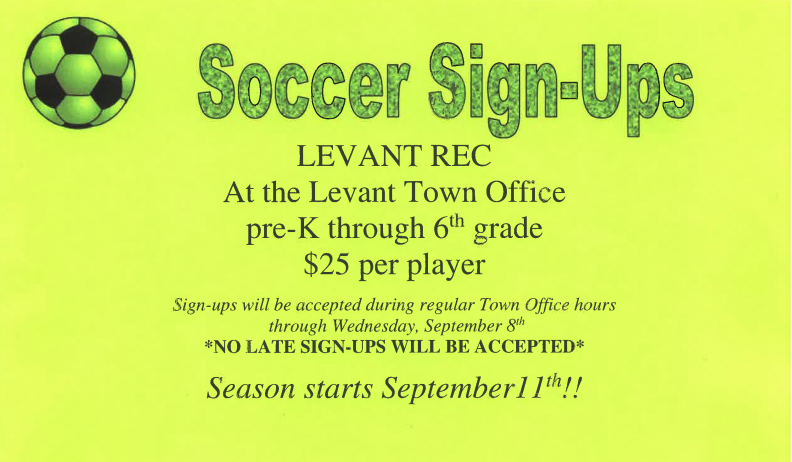 Back to School Night Who: All SES Students and their immediate Families Where: Suzanne M. Smith Elementary When: Monday, August 30, 2021 Why: Pick up student packets Visit classrooms Meet your child's teacher and friends Answer any questions you may have 5:30-6:00 Last names begin with the letters A-L 6:15-6:45 Last names begin with the letters M-Z *If you have a students with two last names in the household you can chose which session you want. You do not have to go to both sessions. We are excited to get the year going! Be sure to see Mrs. Day for a small treat!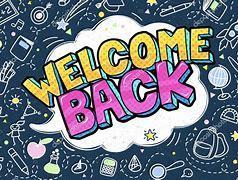 Back to School Night is Monday, August 30. Last names A-K 5:30-6:00 Last names L-Z 6:15-6:45 If you have students with different last names you can pick which session you want to come to. We are excited to see everyone!


Attached is the flyer from The Challenger Learning Center about Virtual Summer Camp.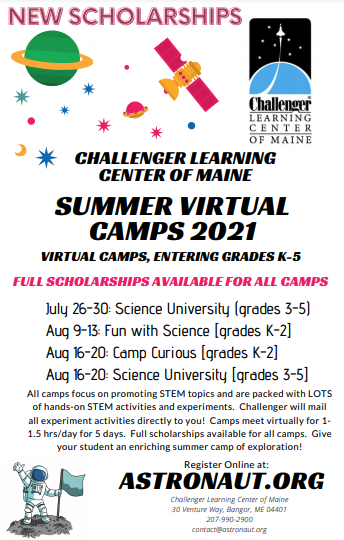 Here is some great information about Virtual Summer Camp at the Challenger Learning Center! Greetings from the Challenger Learning Center of Maine in Bangor (
www.astronaut.org
). At the end of June, our center received summer camp scholarship funding for Maine students to participate in our STEM camps from a partnership with the Cole Land Transportation Museum. Our in-person STEM camps are full, but we have LOTS of available spots in our virtual camps for entering grades K-5. Our virtual camps meet for 1-1.5 hrs/day M-F of the camp week and we ship all the camp experiment supplies directly to families. Camp & scholarship information can be found on our homepage,
www.astronaut.org
. Registration for our next upcoming camp, Science University [grades 3-5] closes this Wed-July 21st. We also have 3 camp sessions in August. Again with our scholarship funding & the virtual aspect of camp, there are no financial or geographic barriers for students to be able to participate in a STEM summer camp!
For information on YMCA After school program, please contact: Keegan Wakana, School-Age Programs Manager, at
kwakana@bangorY.org
or 207-941-2808 ext 339.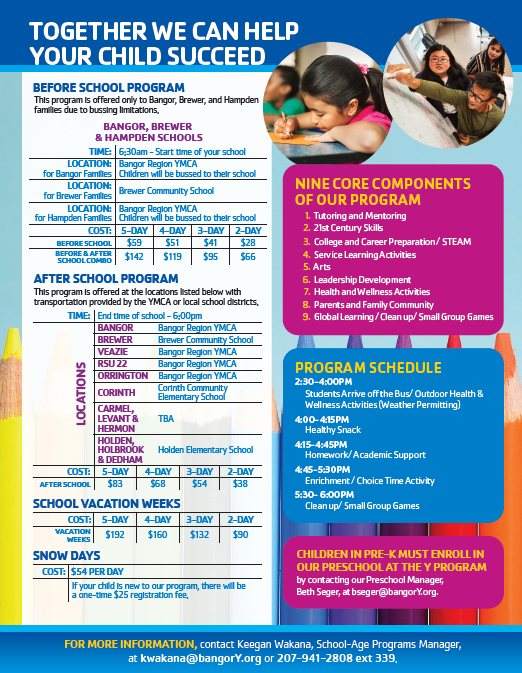 SES SUMMER HOURS Monday - Thursday 7:00-3:00 Regular Hours start August 17 Monday - Friday 7:30-3:30 First day of school is August 31 Please call 207-884-7444 and leave a message if you have any questions. If you need to register your child for the 21-22 school year please leave your name, address, and phone number and I will get back to you as soon as possible. Have a great summer!