October update from Mrs. Day!
Here is some information about season passes at Hermon Mountain for students in our community! Forms are available in the school lobby.
Reminder: School clothing order forms are due with payment tomorrow, September 27th!
Reminder that there is a PAWS meeting tonight at 6:00 pm in the library!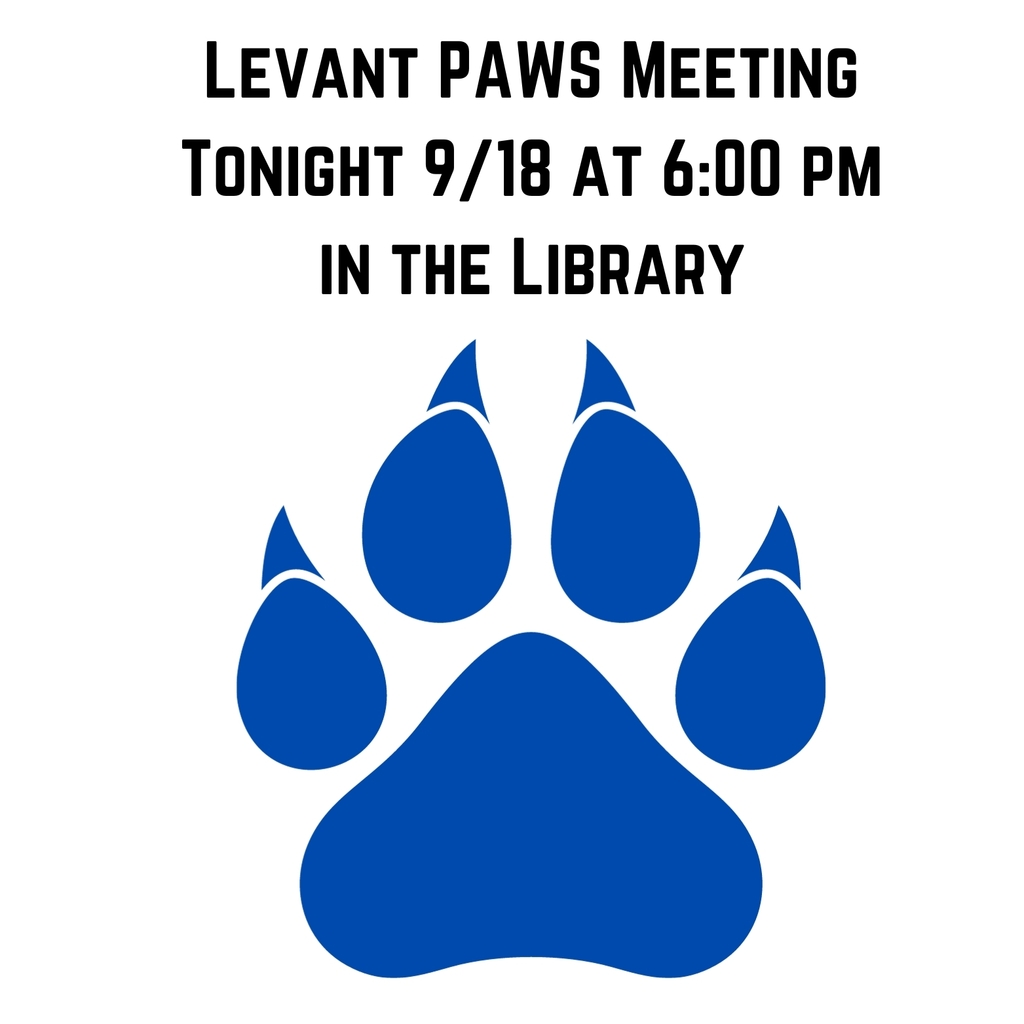 Here is some information about Cub Scouts!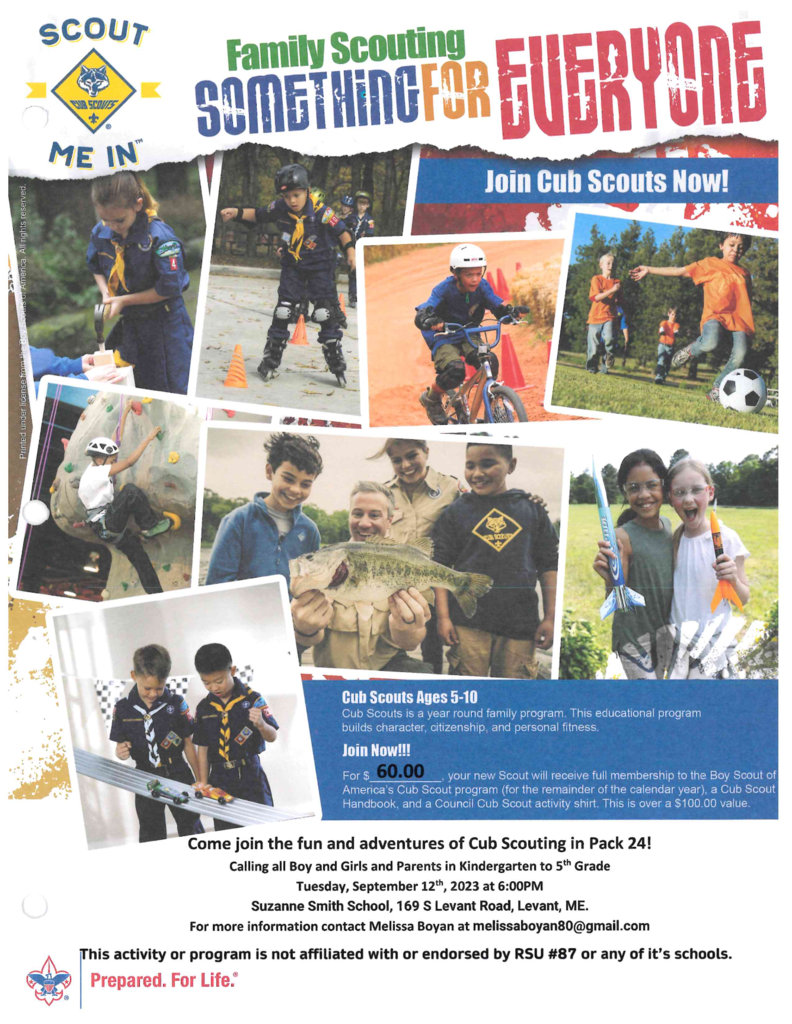 September letter from Mrs. Day!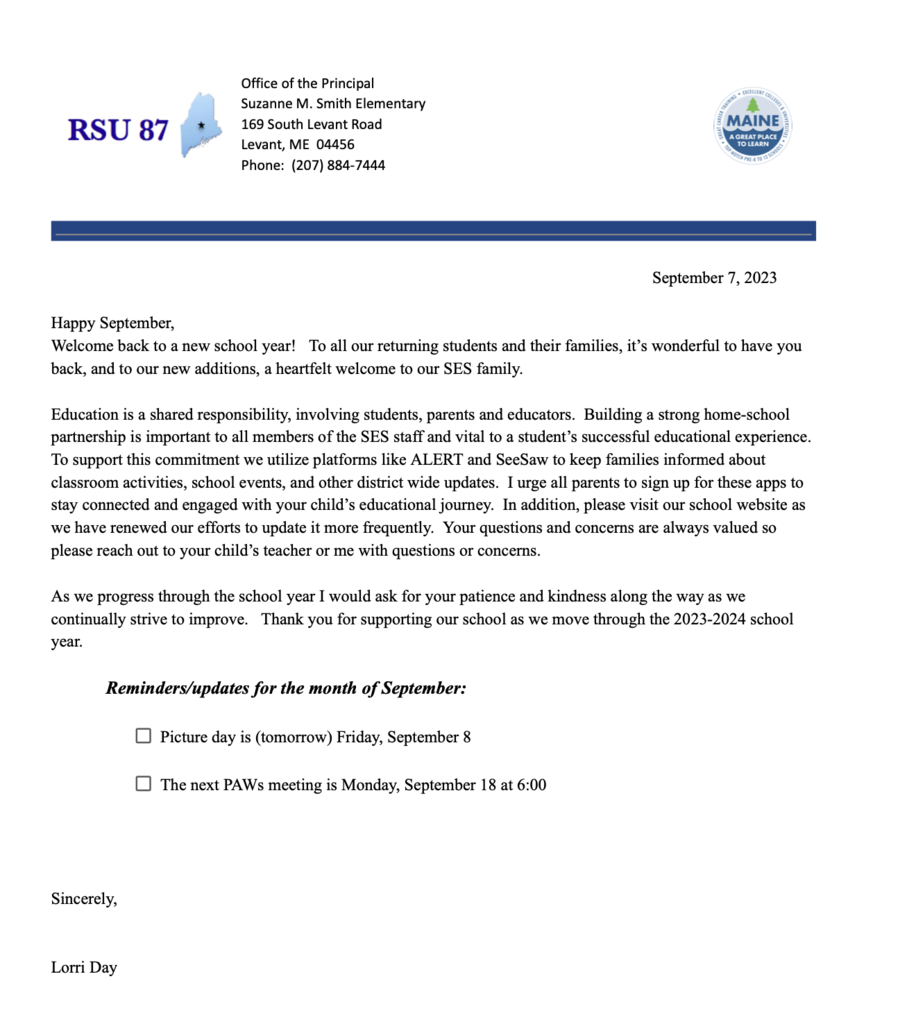 Reminder: School picture day is this Friday, September 8th! Please contact the office if you need another photo form envelope.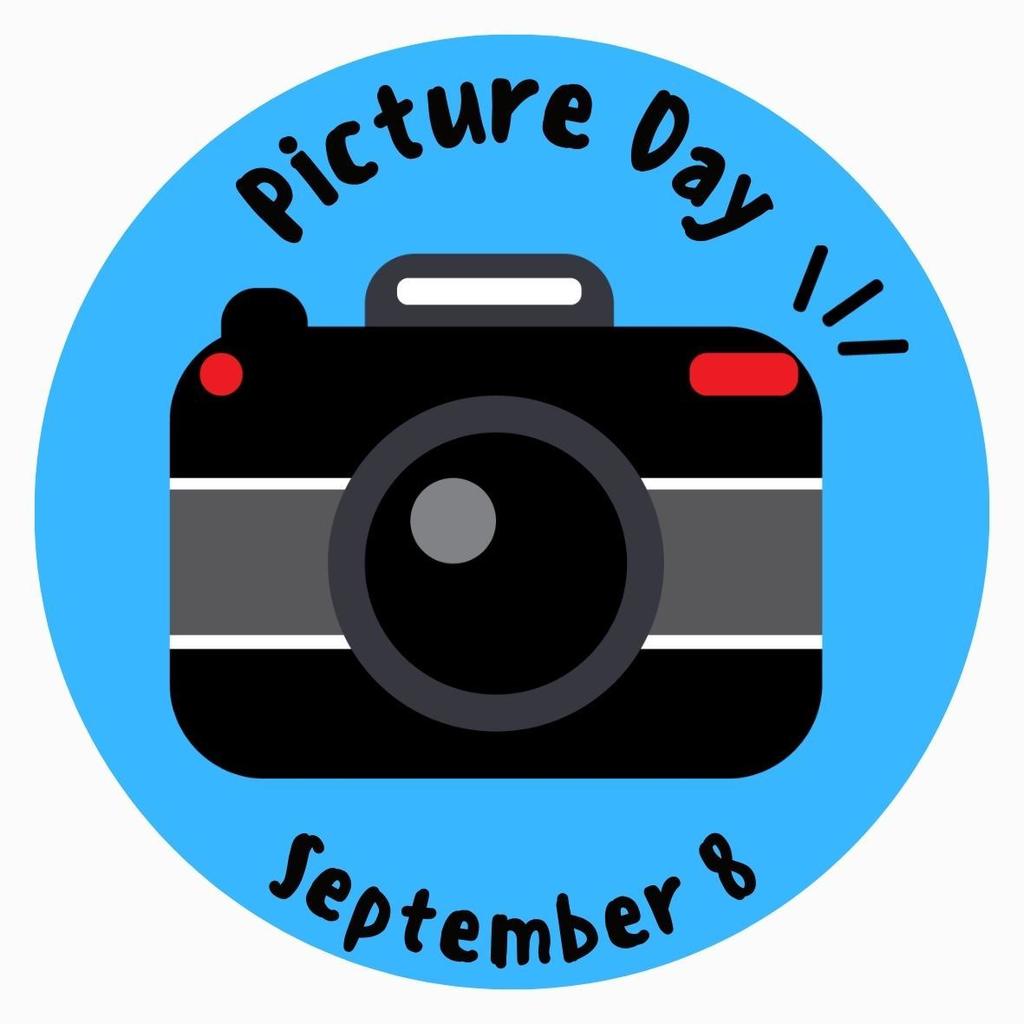 Reminder: Tomorrow is the last day for soccer sign-ups! You can sign up at the Levant Town Office during normal business hours. It is Pre-K through 6th grade. $25 per player. The season starts on September 9th!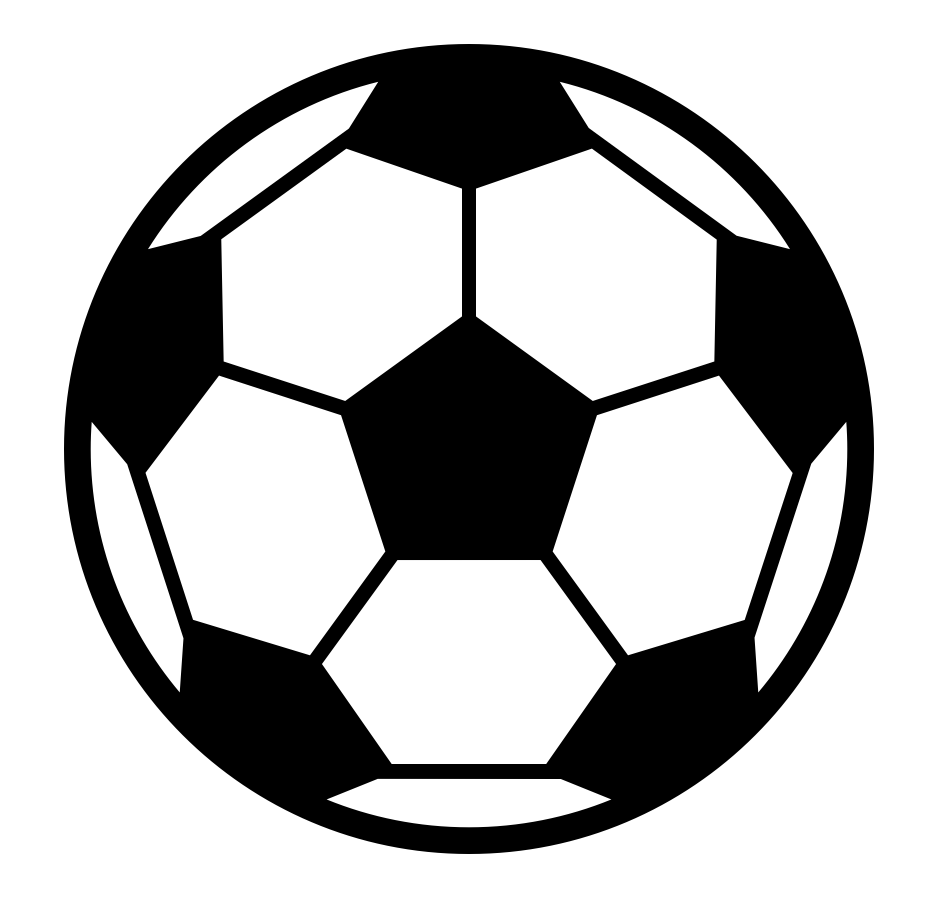 Back-to-School Night is just a couple weeks away! Grades PreK, Kindergarten, 1, 3, 4, and 5 will have theirs on 8/28 from 5:30-6:30 pm. Grade 2 will have theirs on 8/30 from 5:30-6:30 pm. We look forward to seeing you!
Here is some information about a backpack giveaway on July 30th! There will be free backpacks for students of all ages - while supplies last. The backpacks will have some supplies in them. There will be outside games with prizes, the Darlings Ice Cream Truck, and a few raffles! You do not have to be a customer to attend.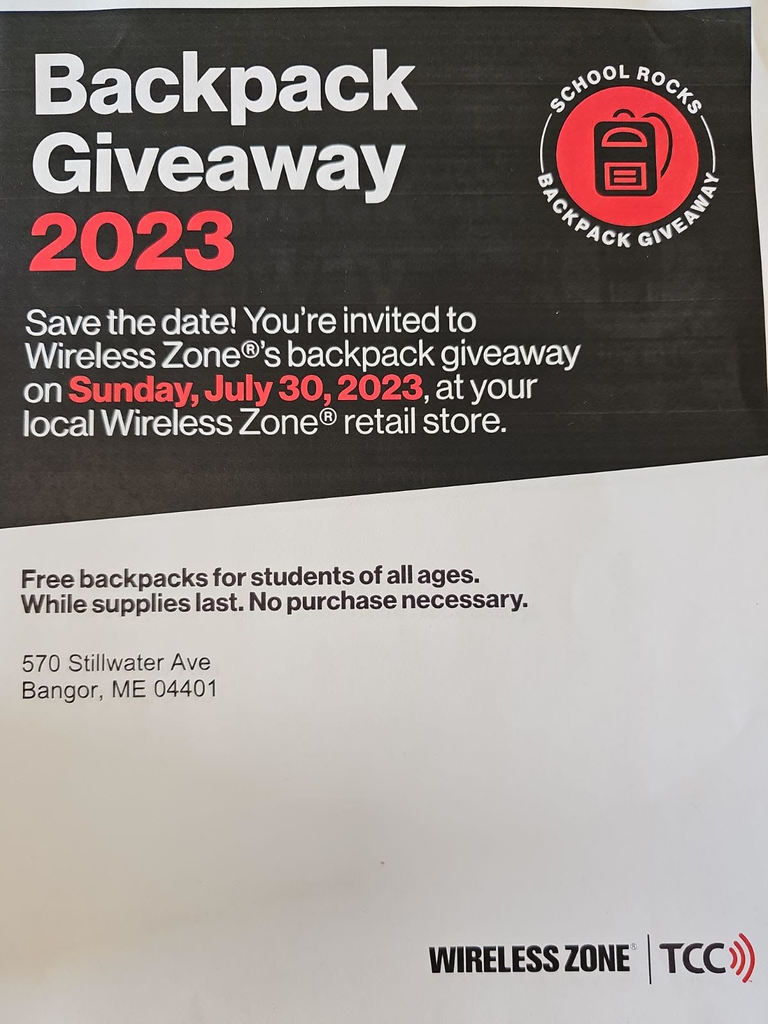 Reminders!! Tomorrow, June 7 is 5th grade Step Up Day and Field Trip to Fort Knox. Also, Parent Night for rising 5th and 6th graders is tomorrow night, June 7, at 6:00 PM. This will be held at Caravel Middle School! If you have any questions, please email
aexley@rsu.87.org
Here is a June update from Mrs. Day!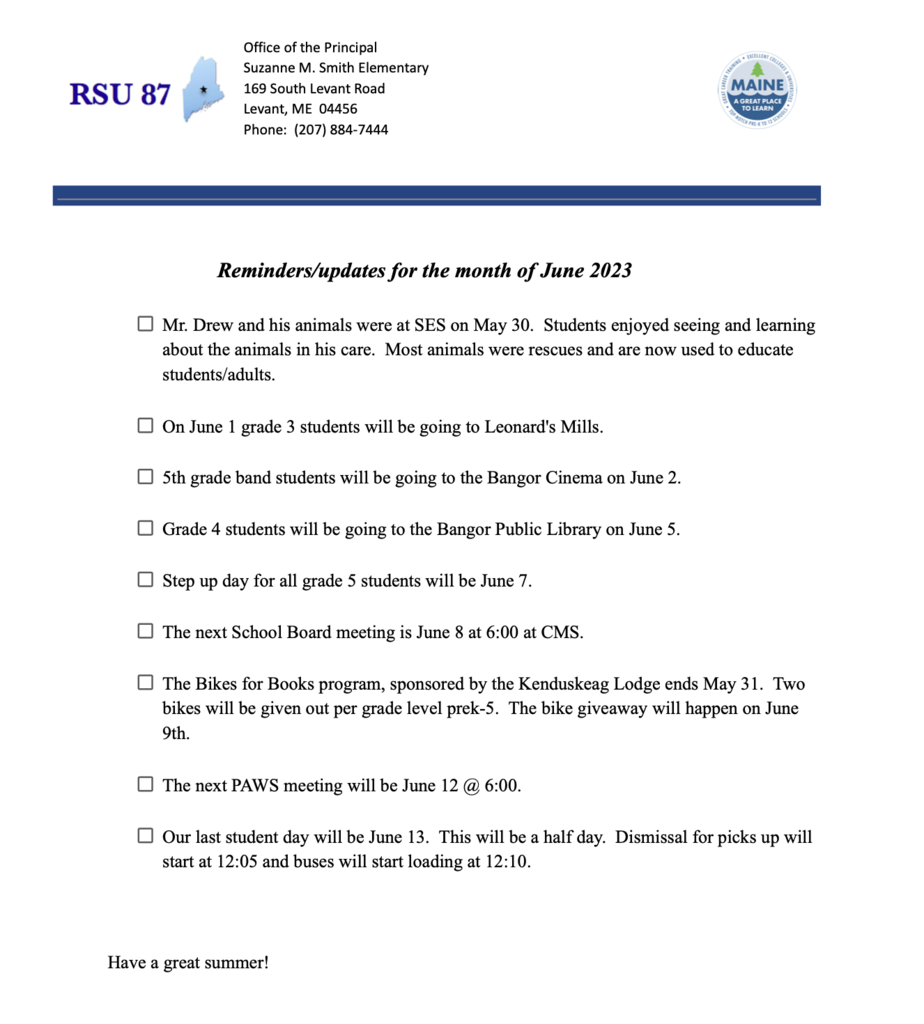 Tomorrow is the last day to vote in the Doodle for Google contest! Please take the time to vote for Evelyn Hibbard's doodle before voting closes! Evelyn is a third grader at SES. The National Winner will take home a $30,000 college scholarship and their school will receive a $50,000 tech package towards the establishment or improvement of a computer lab or technology program. Go Evelyn!! Link to vote:
https://doodles.google.com/d4g/
There are many items in our lost and found. Head over to the Levant PAWS Facebook page for detailed pictures of the clothes/items that have been collected to see if anything belongs to your child!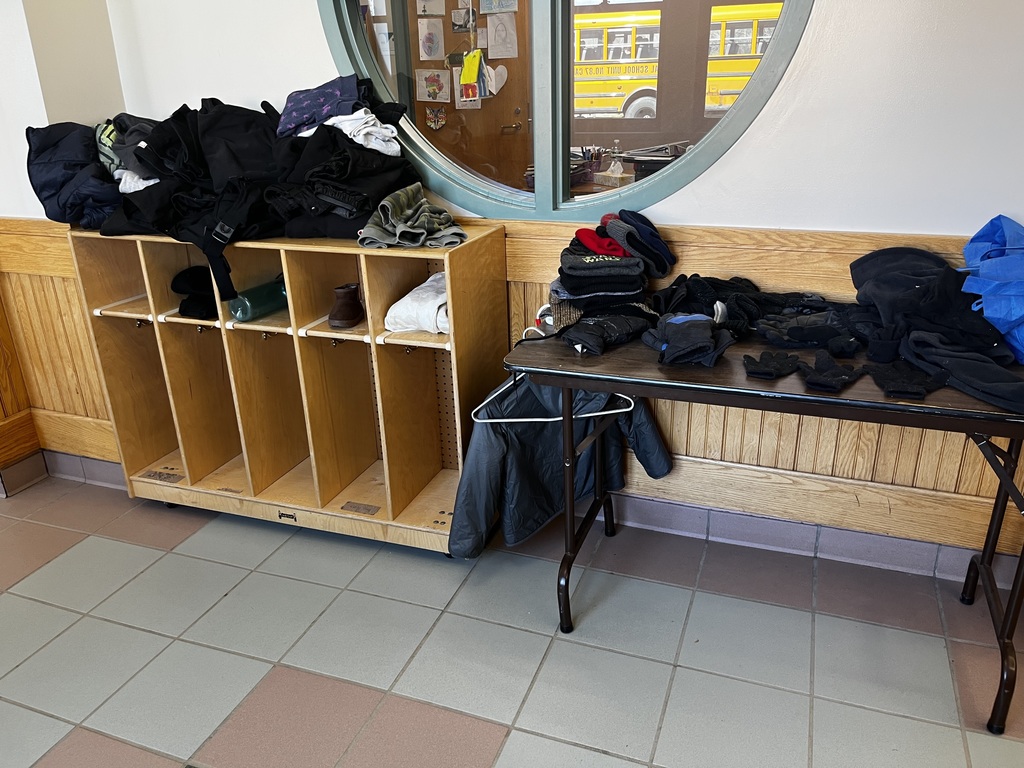 Volunteer Training on May 15!
Here is a May update from Mrs. Day!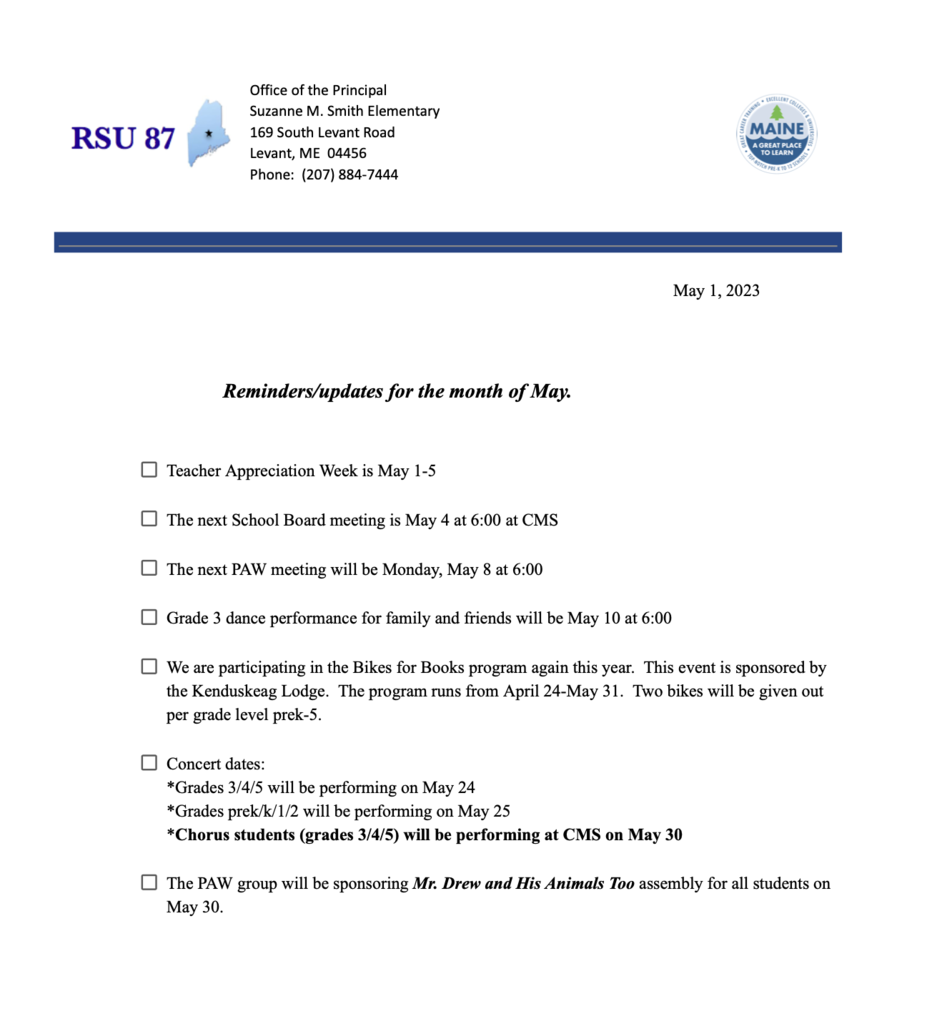 🗣️ A message from Levant PAWS: Teacher Appreciation Week is next week!!! Want to help with our special days? We are looking for donations of food items for our teachers lounge next week, as well as gifts for a small raffle. Please sign up at the following link:
https://www.signupgenius.com/go/5080444ACAE2EAAFF2-teacher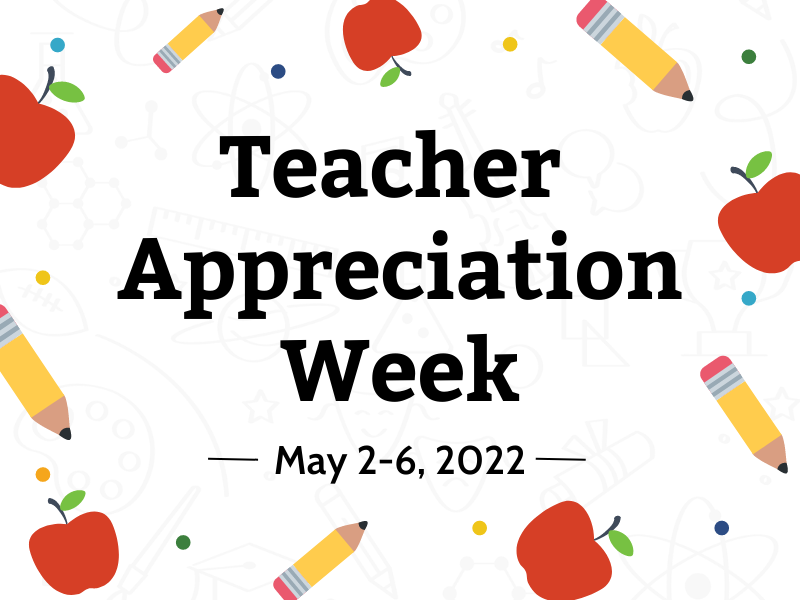 LAKE ROAD CLOSURE - Due to a culvert washout on the Lake Road in Levant, we will need to reroute a couple buses until Maine DOT is able to make repairs to the bridge necessary for safe crossing. Students who ride on Bus # 10 and live on Lake Road from the village to Pecal Lane will still be picked up by Bus # 10 at the regularly scheduled time. The bus will go as far as Madison Drive and will then proceed to detour back to the village and use Union Street and Griffin Road to get back on the scheduled route. Students who ride Bus # 10 and live on Lake Road from 301 Lake Road to the Pine Tree Road (and including Pine Tree Road) will be picked up and dropped off by Bus # 6. Students on Lake Road should expect Bus 6 to arrive approximately 5-8 minutes later than their regularly scheduled bus pickup.
📢 CALLING ALL READERS❗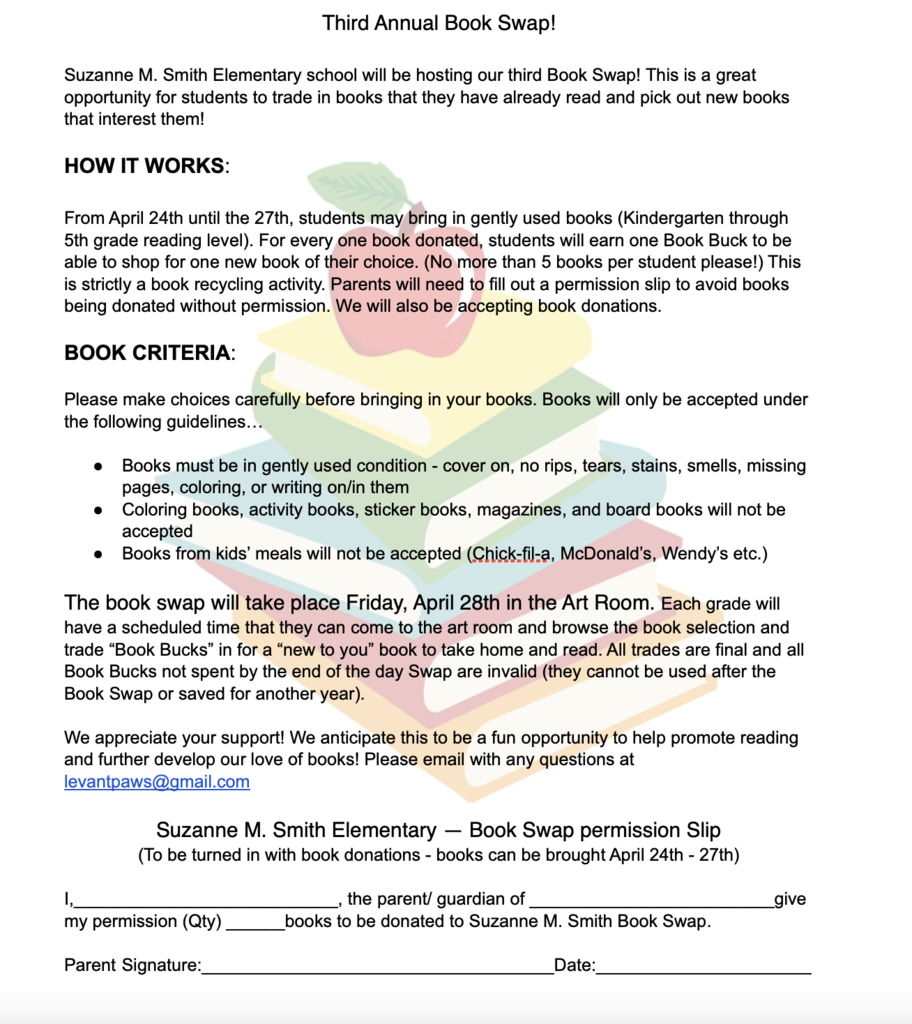 Easter Egg Hunt! Saturday, April 8th at Suzanne M. Smith School. For Pre-K through Grade 5. Arrive by 9:45 am, the egg hunt begins at 10:00 am. There will be prizes and pictures with the Easter Bunny!